Botox®TM Myths Debunked – Nottingham Beeston West Bridgford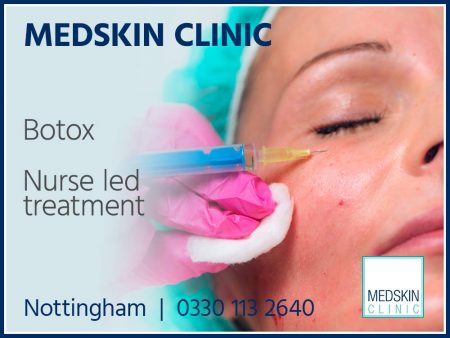 Botox has been around for decades and is still one of the most effective methods of diminishing fine lines and wrinkles. Over time, lots of myths have arisen, causing people to be scared of the treatment or believe that it's not for them. If that sounds like you, let us put your mind at rest by debunking some of the most common Botox myths.
1. Botox is unsafe
This one is absolutely not true. Botox has a long, safe history that includes years of research and testing to ensure it is completely safe for the human body. As long as you are attending a reputable clinic with highly trained professionals, you can rest assured that you're in safe hands.
2. Botox leaves you with a frozen expression
When people think of Botox, the first thing that often comes to mind is a frozen, expressionless face. Nobody wants to not be able to show their feelings, which is why a lot of people are put off. However, when these anti-wrinkle injections are carried out correctly, it carefully targets specific muscles to reduce expression lines. Your practitioner will be able to find the correct balance so there's still movement in your face.
3. Botox is permanent
The results of Botox are not permanent, so you will need to keep it up with regular treatments. Results usually last 3-6 months, but this can vary from person to person. After this time, your muscle movement will return, bringing those expression lines along with it. This is great if you're a little nervous, as it allows you to see how you get on and potentially tweak the next round if necessary.
4. Botox builds up in the body
As the treatment is not permanent, the Botox will not build up in your body. The results will begin to wear off and if you don't go back for a top-up, eventually the muscles and lines will just go back to their pre-treatment level.
5. Botox is just for wrinkles
Botox in Nottingham, Chesterfield and Newark
Although Botox is amazing as a wrinkle removing injection, it can actually be used for so much more than that. It can work to lift the eyebrows, soften the jawline, and raise drooping skin at the corners of the mouth. Medically, Botox Benefits include treating migraines and excessive sweating.
If you're ready to give Botox a go, contact us today to book in for your free consultation at one of our Nottingham, Newark or Chesterfield clinics.