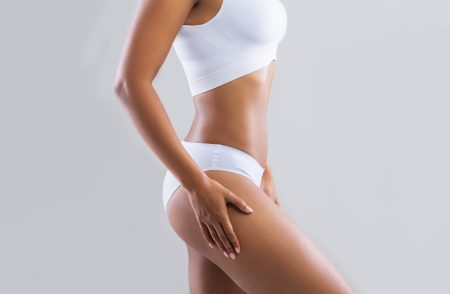 If you're wary of surgical treatments, 3D Lipo may be your ideal alternative. It is one of the newest and most unique procedures in the UK and is commonly sought after, becoming more popular as the benefits become clearer. This is an approach that is non-surgical but still claims to reduce body fat in a similar way – by eliminating fat cells. Here we detail the four different methods, which when combined, can reward you with less fat and less cellulite, as well as everything else you need to know!
Cryolipolysis
With this method, we freeze your fat cells, expecting the extreme cold to destroy them. It's a simple process, in which your body cleverly disposes of the dead fat cells in the weeks following the treatment taking place.
Ultrasound Cavitation
Alternatively, ultrasound cavitation ruptures your fat cells as an equivalent to freezing them. The cells are then turned to liquid, also to be carried away by natural processes. This specific method is used to target pockets of fat and effectively results in inch loss.
Radio Frequency
For tighter looking skin, radio frequency works by heating selected skin tissues. These tissues can produce new collagen using collagen fibres, which can increase the amount of fat on your body.
3D Dermology
3D Dermology, combined with radio frequency, is then used to drain the unwanted fat calls using rollers and vacuum suction. These are released through the lymphatic system.
How long does it last?
It's recommended that patients aim to maintain a healthy diet with plenty of exercises following the treatment. Without doing this, fat can continue to accumulate in your abdomen or wherever else the 3D Lipo procedure has been done.
What are the benefits?
The main benefit of 3D Lipo is that the process encourages people to walk around with more confidence in their body, without enduring the risks that accompany any surgical procedure. There is also less discomfort to a traditional liposuction procedure. In general, the process has heightened safety, using technology that is only minimally invasive.
For more information about 3D Lipo, don't hesitate to contact our expert team of nurses at MedSkin Clinic.