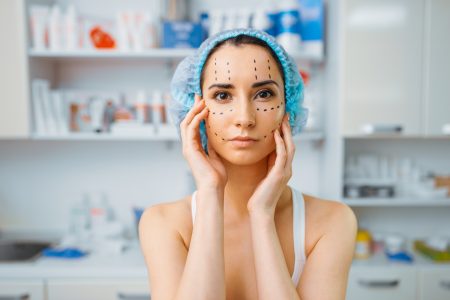 Ageing is a natural part of life. Over time, we repeatedly use the same facial muscles which can lead to the appearance of fine lines. As we get older, our bodies produce less collagen and these lines can become permanent.
Botox injections can reduce muscle activity in problem areas, preventing the skin from creasing and giving it time to recover its youthful appearance. Curious to find out more? Here are three things to know before getting botox:
The results won't be instant
If you're expecting to walk out the door wrinkle-free, think again – botox treatments aren't an instant fix. That said, you won't have too long to wait, most people generally start to see results in around ten days.
You might bruise a little
The treatment involves several tiny injections using a fine needle in the problem area and a few people experience a small amount of bruising after Botox injections as the skin recovers. Don't worry though, the treatment itself isn't painful, most people just experience a stinging sensation. If you are worried about the pain, you can opt to numb the area with ice or anaesthetic cream beforehand.
Heading to the gym or for a run after your botox injections is a no-no. You'll also need to put that celebratory drink on hold – you should avoid touching the area or drinking alcohol for 12 hours after the appointment. At the MedSkin Clinic, you'll be able to talk through any concerns you have about the treatment or your recovery beforehand with a qualified clinician.
The dosage will vary
Botox is not a one size fits all treatment. In your free 30-60 minute consultation, you'll be able to talk to your clinician about the look you are trying to achieve and they will tailor the treatment to you. Depending on the look you are after, you might need more than one appointment. You'll also need to return to the clinic to receive top-up injections for a year or so after your initial botox treatment.
If you would like to know more about this skin treatment or to book a free consultation, visit one of our clinics in Derby, Sheffield and Nottingham.