Nurse-led Private Treatments in

Nottingham, Chesterfield, Derby, Newark, Leicester, Sheffield and Lincoln.
Questions? Text 07537 416110 (SMS service only)
Book a FREE Consultation in your local private clinic – our nurses are based in Nottingham, Beeston, West Bridgford, Chesterfield, Newark, Leicester, Derby and Lincoln. We also have outreach nurses located in Leicester, Sheffield and local pop-up clinics in new towns and villages all the time.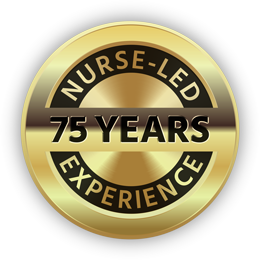 Antiwrinkle, Dermal Fillers, Facial Peels,
Skin Tag Removal,
Wart Removal, Ear Wax Cleaning
Book with our nurses for: Dermal filler, skin peel, 3D Lipo, IPL, laser, vaginal rejuvenation, mesotherapy, LED, radio frequency, microdermabrasion, cryotherapy and thread lift treatments at any Medskin Clinic (Nottingham, Chesterfield or Newark). Botox
Questions? send a message online to Contact Us.
Botox, Antiwrinkle, Dermal Fillers, Facial Peels, Skin Tag Removal, Wart Removal, Ear Wax Cleaning
NEW Blog Post – What are the different types of Dermal Fillers? What aesthetic and beauty benefits does each type provide? Click to play the 60 second video below to see the different areas and benefits of each varient of dermal filler and the benefits.
Late Night Private Nurse Appointment in Local Clinics Near You.
We run late nights, where we are open until 8 pm in Newark and Chesterfield on Mondays and Wednesdays and in Nottingham on Tuesdays and Thursdays. However, we can accommodate you outside of these hours if you need us to, so just give us a call. Our fully qualified nurse-led treatments include: Botox (anti-wrinkle injections), dermal fillers, thread lifts, skin peels, cryotherapy, laser hair removal to reveal a new, youthful you. All our clinics are open Monday to Friday 9 am – 5 pm and Saturdays 9 am – 1 pm.
Cosmetic injections should always be administered by a trained qualified Medical expert. Medskin Clinics offer aesthetic injections in its Nottingham, Newark on Trent and Chesterfield locations.
Aesthetic Clinics in Nottingham, Newark, Chesterfield, Newark, Leicester, Lincoln and Derby – call 0330 113 2640
There are many other options available – all with a free consultation to chat about your suitability: from Cryotherapy (cold therapy), Thread Lift, Hair removal, and Thread Vein treatments.
Your inner youth can be set free once again with effective, safe and affordable aesthetic treatments from our local MedSkin Clinic. They say that we should all act our age – but this doesn't mean we have to look our age.
We offer favourable prices, and offer unique Gift Vouchers for all occasions (birthdays, Christmas and special occasions).
Book your FREE consultation
We offer Botox in Nottingham, Botox Lincoln, Botox Leicester, Botox in Derby, Botox Sheffield, to name a few places.
Clinics in Nottingham, Chesterfield and Nottingham
We offer a wide range of cosmetic aesthetic beauty treatments which are all administered and performed by our highly experienced qualifies nurses. Read more on Botox® and Hyperhidrosis (excessive sweating) available in our Nottingham clinic, Newark, and the centrally located Chesterfield clinic. We also have part time nurses located in Lincoln, Newark and Leicester.
Dermal Fillers and Tear Trough Treatments
MedSkin Clinic offers a variety of transforming filler treatments including Lip Fillers, Dermal fillers, Tear Troughs, Facial sculpting, to Cheek Enhancements. Other body areas with specialist treatments are Feet and Hand Rejuvenation, Décolletage cleavage areas, 3D Skintech Microdermabrasion (for acne and skin scarring) to our popular selection of Facial Peels.
We offer a range of different treatments for each of our clinics. You can benefit from treatments such as Botox, Dermal Fillers, Skin Peels, Cryotherapy and Thread Lifts. These treatments, designed to leave you looking and feeling amazing, can be performed at all of our clinics. Our Newark clinic has more capacity and so we can perform further treatments here. These include IPL, Mesotherapy, Radiofrequency, LED and Microdermabrasion.
Unlike most aesthetic clinics, MedSkin Clinic prides itself on providing our clients complete continuity of care and peace of mind with one of the Medskin nurses performing all aspects of the treatment cycle. All the Medskin perform an initial free consultation, the prescribing of any prescription-only drugs (such as Botox), performing the treatment itself and then providing the aftercare.
Book your FREE consultation
Local, Discreet Clinic Locations
All locations are discreet, so while you will be able to find us easily, why you are visiting us will not be obvious to passers-by. Our three clinics are conveniently located throughout Nottinghamshire and Derbyshire, Lincolnshire and Leicestershire. They are all situated in luxurious settings, which helps when it comes to making you feel special during your treatment.
Our Nottingham clinic, for instance, is located in a Grade II listed building situated in the heart of Nottingham's Lace Market district, which is a heritage site.
Our Newark clinic, meanwhile, is located in the picturesque market town between Nottingham and Lincoln whilst our
Chesterfield clinic is located on the outskirts of Chesterfield.
Clinics Opening Times
We believe in enhancing what you already have and that our end goal is for our clients to leave feeling confident and happy with the results we have achieved. Whether it be that you are wanting to smooth lines, reduce the appearance of scarring or remove excess hair we have a treatment that will work for you. Not only that it will be delivered by a friendly and experienced professional to ensure your results are the best they can possibly be. With interest-free payments helping you spread the cost too, it couldn't be any easier. Give us a call today to discuss your options, it could be the first step to your new care-free life.