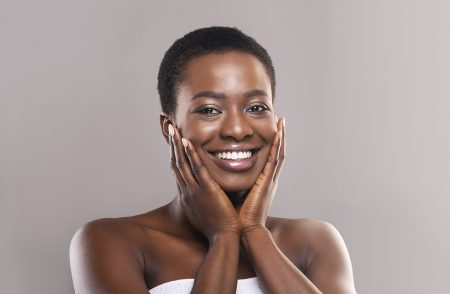 Microdermabrasion is an ideal solution for anyone looking for smoother, more youthful skin. It works by removing the top layer of dead skin, encouraging your body to replace these cells with healthier, newer ones. It also optimises blood flow, leading to a better texture.
How does it work?
Microdermabrasion is a non-surgical process that tends to be done in-office and typically takes around an hour. The procedure doesn't need a numbing agent and will be done using a handheld device to spray on the particles.
What are the benefits?
When done by an expert medical nurse such as those at MedSkin Clinic, microdermabrasion leads to smoother skin, but this is just one of the many benefits. Nobody likes to see pigmentation on their face, but with this treatment, pigments will fade. It can also encourage scars to fade, boosting self-confidence. The procedure can also be varied depending on specific skin types. While most people can tolerate a regular amount of microdermabrasion, those with particularly sensitive skin may need a weaker approach to avoid irritating the face.
Is it safe?
When done by experienced hands, microdermabrasion is a completely safe procedure. As with any treatment, you may see some redness or dryness, but this shouldn't last long at all. Your skin may appear more active – but this was the point of the procedure in the first place, so it's important to remember this. However, you should be able to continue your daily activities immediately after treatment.
While most people say the treatment isn't painful, it may be slightly uncomfortable. It's essential that you only allow an expert to complete the procedure, as heavy-handed microdermabrasion carried out by non-professionals can cause skin sensitivity and broken veins in the worst places. Long-term damage is very rare, but it's better to be safe.
How should I prepare?
Being a non-surgical procedure, very little preparation is necessary for microdermabrasion. Avoiding too much exposure to the sun and waxing may be recommended in the days leading up to your treatment, but this will be dependent on what your nurse suggests.
For more information or an expert microdermabrasion service, contact us at MedSkin Clinic.