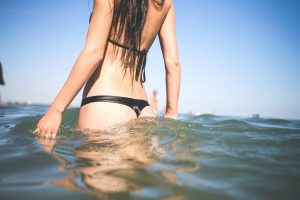 Summer is finally here. The sun is shining and the time has come to find those shorts and sandals so as to enjoy this glorious weather. We all feel much happier when we are outside and being outdoors is beneficial for our physical and mental health. But, we must always be careful about how we look after our skin and how we protect it from sun damage, which can lead to premature ageing and wrinkles. Below we explore 4 tips that will help to protect our skin this summer.
1. Wear sunscreen
One of the most important thing that you can do is to wear sunscreen, even when it is cloudy. This will not only prevent sunburn, but also prevent wrinkles and skin ageing.
2. The importance of sunglasses and a hat
Wearing a wide-brimmed hat can help you protect not only your face, but your neck while out in the midday sun. Sunglasses are also a good way to stop you squinting in the glare of the sun, which can help to reduce those wrinkles around the eyes.
3. Check your skin
It is very important that you make note of any changes to your skin, such as moles becoming bigger or new lesions. If you do notice any changes then it is always best to seek advice from your GP who may refer you to a dermatologist.
4. Learn to love the shade
If at all possible then you should try and avoid sitting out in the sun between 10 am and 2 pm, as this is when the sun is at its strongest. If you do need to be out and about, try to walk or sit in the shade as much as possible.
Sometimes we all need a little help and this is when you can benefit from wrinkle removing injections. These minimally invasive injections can help to treat those fine lines and wrinkles that appear on the face and neck due to ageing.
Here at Medskin Clinic, we offer wrinkle removal treatments that can target the area around the eyes and mouth. To learn more about our range of services and how we can help you then please do get in touch with us today.