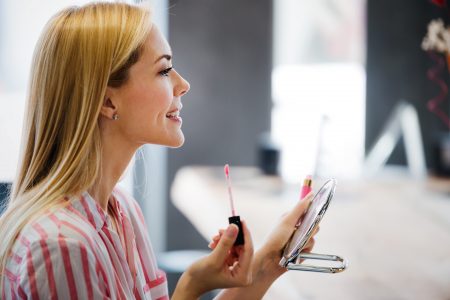 Lip fillers are growing in popularity, with people starting to feel more comfortable considering cosmetic procedures as an option. For some people, having luscious lips is important for their confidence, and that's what lip fillers are here to help with. Of course, there are many examples of botched lip filler jobs – we've all seen the photos in the celebrity magazines – but if you get your treatment done by a clinically-trained nurse, you're sure to end up delighted with the results! If you're considering lip fillers, keep reading this post to find out some of the reasons why you should take the plunge and get them done by a medically trained professional.
They are experts at making lips look natural
Nurses who practise cosmetic procedures such as lip fillers have spent a lot of time honing their skills to allow them to provide clients with their desired look, without making their lips look artificial. They do this by going through the filler process in stages rather than filling your lips too excessively in one go, as this is what can lead to the dreaded "trout pout". By building up in stages, you will be able to reach your perfect pout without looking artificial, or even like you've had work done at all – clinicians are there to help your lips look totally natural!
They are trained to make the process pain-free
One of the biggest fears people have around lip fillers surrounds the pain they expect to come with the process. Nurse-led aesthetics is the best way to avoid a painful process, as the clinicians have been specifically trained to administer your fillers in the most pain-free way possible. They also apply a numbing gel which will help to soothe any pain that may arise, as your comfort is highly important to them.
They use medically safe injections
We've all heard the horror stories of surgery gone wrong with injections that turn out not to be medically safe as they contain compounds which can potentially be harmful. By going to a medically-trained nurse for your lip fillers, you can take that stress away, as they will only use medically safe compounds such as Hyaluronic Acid, to make sure that there are no problems with your lip fillers at any point due to unsafe ingredients.
If this post has convinced you to consider getting lip fillers done by a qualified nurse, then please get in touch to book your free consultation today!