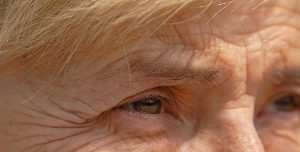 Crow's feet – the name given to wrinkles around the eyes – typically start to appear in the mid to late 30s. However, it's possible for some people to develop them in excess in their 20s. This is extremely unfortunate when it happens, but you can always reverse these premature signs of ageing with the help of Botox. If you're weighing up whether to undergo the non-invasive procedure and aren't sure whether it's for you, let's look at three problems that come from having excessive crow's feet when you are in your 20s.
Judgement
Crow's feet in your 20s can simply be down to genetics. However, they can also be linked to certain external factors. This includes a poor diet, dealing with high amounts of stress, not taking proper care of your skin or even exposing yourself to too much sun. If your crow's feet are somewhat premature, it might lead others to make harmful assumptions about you and your lifestyle choices.
Irregularity
While crow's feet aren't too out of the ordinary in your 20s, it's true that the majority of people are able to fend off excessive wrinkles until their 30s. This means that your complexion might look somewhat irregular, especially when compared to your peers. This can impact your mood and emotions as you begin to feel like you're the odd one out and different from others in your age group.
Unrepresented
It's only natural that you'll feel like your crow's feet don't represent you. This is common for most women with wrinkles – even those in their 50s and 60s! However, it's an added burden when you're in your 20s. Your demographic will lean towards certain hairstyles and fashions, some of which you might not feel are suitable if your crow's feet have added years onto your age.
There's an answer…
Botox has helped countless women wade off the signs of ageing – and it could be just what you need to get rid of your crow's feet. If you're sick of having excessive wrinkles and want to once again have line-free skin, be sure to get in touch with the team at MedSkin Clinic.