Whether you have constant rosacea or are affected by flare-ups every now and again, it can leave you feeling a little deflated about your skin. But there are ways to help.
Though its cause is unknown, rosacea can be triggered by the foods you eat, stress, exposure to the sun, and sometimes even exercise. There are both short- and long-term solutions to treating rosacea and it's important to find a routine that works best for you. Here are some tips on how to help ease rosacea.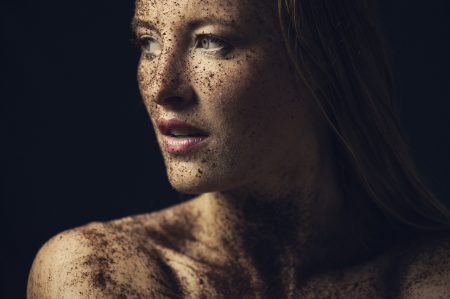 Creams and cleansers
Often, a targeted cream can work wonders for rosacea and by incorporating this treatment into your daily skincare routine, you can slowly but surely start to ease your rosacea flare-ups. When looking for a cream or cleanser, look for words such as 'gentle' and 'redness-reducing', and avoid any perfume or alcohol-based products, as they're known to irritate sensitive skin types.
Exfoliators
Exfoliation can be helpful when it comes to easing rosacea but you don't want to overdo it. Exfoliate 2-3 times a week but no more as you don't want to strip your skin of its natural oils. When it comes to picking an exfoliator, stick to ones with gentle and natural ingredients, rather than chemical-based scrubs.
Face peels
Face peels can be great at helping ease the redness of rosacea. However, you want to always make sure it's the right choice for your skin type. If you have very dry, sensitive skin, your skin might not be able to handle a peel. If you are considering a peel, always have a consultation first to determine which peel (if any) is best for your skin type and condition.
Things to avoid
Sadly, things like alcohol, caffeine and spicy foods can all be triggers for rosacea. If you can, try cutting these from your diet – or at least reducing them until you know whether they trigger your rosacea (everyone is different). After washing your face, try blotting it dry or letting it dry naturally instead of drying it with a towel, this can help your skin retain moisture.
Less is more
Don't overdo it with creams, exfoliators and peels. Sometimes, all your skin needs is a breather from products. Switch it up as the weeks go by and see what works best for you.