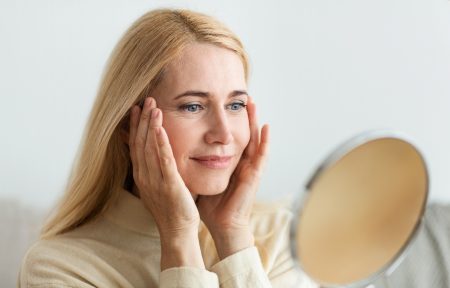 Getting the best results possible from your microdermabrasion treatment doesn't just come down to the procedure itself. Aftercare is a large component of any cosmetic treatment and it can be the thing which determines your results. What you do in the 24 hours following your procedure is important, so if you're looking to make sure you get the most out of your next microdermabrasion treatment, follow these 5 top aftercare tips for flawless results…
1. Wash your face straight after
One of the most important rules of microdermabrasion aftercare is washing your face immediately afterwards. Take a wet cloth and gently wash your skin, this will remove any dead skin cells left behind. Follow up with a hydrating toner to re-inject some moisture and ensure your skin is completely clear.
2. Keep hydrated
Staying hydrated is the key to success! Not only is it important to put hydrating products on the face, but it's also important to put them in your body. Introduce more water, fruits and vegetables into your meals – not only is this a good way to feel healthier, but it will help to maintain the plump and hydrated effects the microdermabrasion procedure gives you.
3. Be sun smart
It's always important to stay sun-safe, but this is especially true after your treatment. As the process removes dead skin cells it leaves soft, new skin underneath, which is especially susceptible to UV rays. Avoid sunlight where you can and regularly apply SPF 50+ to protect your skin.
4. Avoid products which can irritate the skin
Take a look at your usual beauty routine. If you have any products which contain fragrances, retinol, glycolic acids or any other harsh chemicals, consider swapping them out for a gentler option while your skin heals.
5. Keep your body temperature down
For best results, it is important to keep your skin cool, so avoid any activity which will raise your body temperature. This could mean minimising exercise, outdoor activities and especially things like visiting saunas or steam rooms. Try applying cooling products to your skin, or sit in front of a fan to cool yourself down.
To find out more about microdermabrasion, contact us at MedSkin Clinic today.