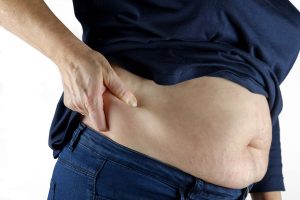 3D lipo is incredibly alluring. After all, who doesn't want to get rid of unwanted fat and improve their figure? You should, however, also consider the benefits that are unrelated to your appearance. 3D lipo has a number of non-aesthetic perks, all of which you can experience if you undergo the treatment. The procedure – which is designed to be safe and quick – breaks down your fat cells by either freezing or warming problem areas in order to allow your body to sweep them away naturally. Let's look at three reasons unrelated to your appearance to consider 3D lipo.
Health
An excess amount of fat in your body can lead to countless health problems. Just some of the ailments that you can become vulnerable to developing include diabetes and high blood pressure. These aren't conditions which you'll want to live with, especially since they increase your chances of suffering from the likes of heart attacks or strokes. Thankfully, you'll limit any chances of these if you remove fat with the help of 3D lipo.
Energy
You are more than likely going to suffer from deflated energy levels when you are carrying too much fat. The fat doesn't even have to be localised to a certain part of the body like the belly, though this would make it worse if it were the case. You might feel unnecessarily tired and lethargic when you are carrying too much fat, in the process making it difficult to take part in exercise or to muster your way through a working day.
Comfort
You can put undue strain on your body if you are carrying excess fat. Consider, for example, the belly. If you have a protruding stomach because of the amount of fat you have then it can put additional pressure on your abdominal muscles to ensure that your body is kept upright. Meanwhile, there's an increased chance of back pain if you have too much belly fat.
Let us help
MedSkin Clinic can assist you with losing fat. All you need to do is take advantage of 3D lipo to combat any unwanted fat on your body. If you're interested in the treatment, be sure to get in touch with one of our medical professionals.