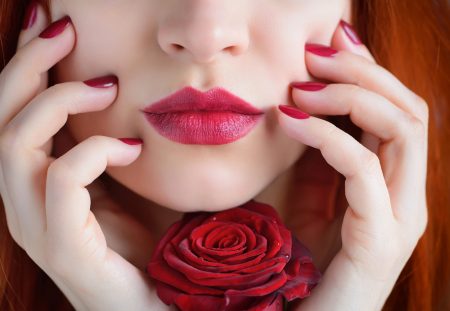 Sometimes, when you tell a person you are considering getting lip fillers, they will try to discourage you, saying that they won't look right and will rehash any number of myths surrounding them. However, when properly applied by an experienced professional, lip fillers can and will look amazing. They help restore plumpness to your lips, giving definition and restoring balance to the area, leaving you feeling much more confident.
With that in mind, we've decided to debunk some of the biggest lies surrounding lip fillers, giving you peace of mind before you take on the procedure.
1) Mistakes are irreversible
Many people believe that if they don't like the way their lips turn out, there's nothing that can be done. However, there are various treatments that can be applied that can dissolve the lip fillers, returning your smile back to normal. Furthermore, it's important to remember that lip fillers don't last forever. Your body will naturally break them down over time, and it's your choice as to whether or not you have them again.
2) Fillers are obvious
Too often, people believe that other people will be able to tell if they have had lip fillers. Again, this is untrue. When lip fillers are injected by a professional, they know how to apply the treatment in a way which makes your lips appear naturally plump. You have full control over the amount of filler that goes into your lips – so whether you want to dramatically increase their fullness, or just add a little extra plumpness to your pout, your doctor will ensure you get a perfect, natural finish.
3) Fillers are painful
Although you may experience some slight discomfort, lip fillers are not a particularly painful process. This is due to the fact that local anaesthetic is usually applied prior to the procedure. In addition, many fillers contain a numbing medication.
4) Lip fillers are just for women
As lip fillers are a cosmetic procedure, many people incorrectly assume that they are only for women. This is simply untrue. Both men and women can (and do) receive lip filler treatments. In addition to leaving you with a fuller smile, lip fillers can also help add definition to your cupids bow and leave you feeling more confident.
At MedSkin, we have clinics in Nottingham, Derby, Mansfield, Chesterfield and Sheffield. Our team of experts are happy to help you achieve the smile of your dreams – get in touch today for more information.