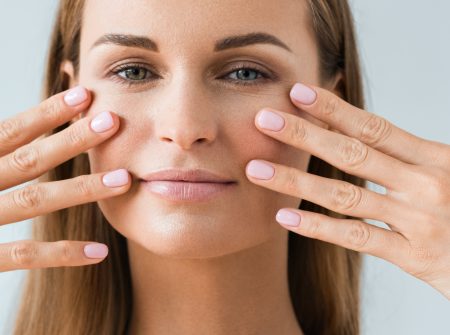 Many women experience problems with their skin at some point in their life. This may be due to hyper-pigmentation, scars due to acne, or dry and dull skin as a result of sun damage. Acid peels and facials are great options, but in some cases a better option would be microdermabrasion. Never heard of it? Well, carry on reading as below we share everything you need to know about microdermabrasion.
What is microdermabrasion?
Microdermabrasion is a professional cosmetic skin treatment that can only be carried out in a clinic. It is used to help improve the appearance of skin and skin tone. Treatment involves a deep exfoliation and there are two main ways to do this. One method involves very fine crystals being sprayed onto the face to remove any dead skin cells and imperfections. The other method involves a special applicator being used to gently sand the face. No needles are used in this treatment.
How does it help improve your skin?
Skin will feel smoother and appear more radiant because it has been buffed to remove dead skin cells. It can help to tackle common skin problems such as fine lines and wrinkles, pigmentation patches, enlarged and clogged pores, acne, oily skin and dry skin. This means it has many benefits for many different types of skin issues.
Another benefit is that it can help to plump up and tighten skin because the treatment helps to stimulate the production of elastin and collagen that is lost as we age.
Is treatment painful?
One common misconception is that this treatment is painful. This simply isn't true. In fact, many women describe the sensation as being lightly scratched or standing on a beach during a windy day. This is a minimally invasive treatment that will not hurt.
Here at the Medskin Clinic, we carry out a wide range of cosmetic skin treatments including microdermabrasion. If you would like to know more about this skin treatment or to book a free consultation, then please don't hesitate to book with one of our clinics that are located in Derby, Sheffield and Nottingham.