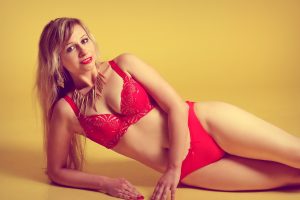 Motherhood is typically the most wondrous time for a woman. However, it does come with its downsides – namely that it can cause you to develop wrinkles like never before! While most women will have noticed the odd line on their face before having a baby, the ageing process can actually speed up when they are adjusting to the demands of motherhood. There is, of course, always Botox. The procedure has helped countless women battle crow's feet and there's every reason why it can do the same for mums. Let's look at three reasons why women develop wrinkles in the early stages of motherhood.
Sleeplessness
Between feeding throughout the night and tending to your child at the crack of dawn, an unfortunate staple of motherhood is often sleeplessness. While most women write this off as a rite of passage, it's still true that the body is put under immense pressure when it's not allowed to get enough rest. Sleep is the body's weapon for helping the skin to heal, as well as eliminate toxins. An insufficient amount of sleep can accelerate the ageing process and leave the skin in a bad – possibly wrinkly – condition.
Stress
It's sad but it's true that many women feel under extreme pressure to get things right in motherhood. The slightest hiccup can cause them to become overcome with self-doubt – in the process leading to a strong degree of stress. When you're stressed, your body produces the hormone cortisol, which has the ability to break down the collagen in your skin. If this happens enough it can cause you to develop signs of ageing, including wrinkles in key areas such as around your eyes and mouth.
Time
A strict beauty regime requires plenty of time and effort – not to mention an endless list of products. The chance of new mums having much time to devote to such a regime is pretty slim when they have so many other responsibilities. This can mean that you all of a sudden aren't taking the precautions you need to keep your youthful complexion. Is there a quick answer? Yes – Botox! The treatment is quick and promises to keep you young without monopolising too much of your precious time.
Give it a go!
Botox is perfect for all women – but new mums can particularly benefit. If you're interested in reaping the rewards of Botox, be sure to get in touch with the medical professionals at MedSkin Clinic.