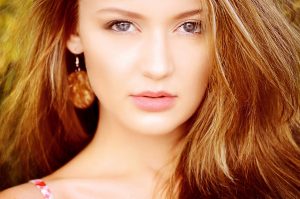 If you're considering getting lip fillers, you most likely have done your research online. But, how do you know what information to believe? You might have read horror stories and are now questioning whether this treatment is for you, which is why we're here to help. In this article, we'll debunk the three most common lip filler myths that people believe.
Number one – Lip fillers don't look natural
You've most likely stumbled across this one at some point, whether that was online or from watching TV. Whatever the case, you might be put off by this, thinking you'd rather have something a little less noticeable. In fact, lip injections can provide the subtlest of changes to your face while looking completely natural. The thing to avoid is overdoing it and instead, getting the volume of treatment your nurse recommends.
Number two – Lip fillers stretch your lips
Many people believe that if they stop treatment that their lips will sag and become deflated. This, however, is a misconception. Lip fillers work by stimulating collagen production and thickening the outer layer of your skin to prevent wrinkles and sagging. This process happens as the filler begins to break down and your treatment comes to an end, leaving you able to stop treatment any time you like without the side effects the internet may tell you you'll have.
Number three – Lip fillers are expensive
This probably the most common myth of all, that you have to be celebrity-rich in order to afford this treatment. However, at the Medskin Clinic, we aim to make all our treatments affordable, which is why we created a system of monthly payment installments. This will help you cover costs by spreading them throughout the year in smaller, more manageable amounts. Additionally, we offer perks, such as 10% off when you refer a friend and even have the use of gift cards – all to make your life easier.
Call us today to book your free consultation and discuss your treatment options. We offer many exceptional filler options such as Restylane and Juvederm Ultra.