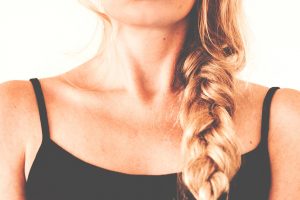 Botox is most commonly used to fight wrinkles on the face and in particular, the forehead. However, it's also used on other body parts – including the neck. The process works exactly the same, only this time it tightens the skin on the neck to prevent drooping and to smooth outlines for a fresher look. The question is: why is the procedure so popular? Let's look at three factors that make the neck a suitable area for Botox.
Neglect
Like all body parts, the neck ages. The big difference is that it's not an area that people are in the routine of caring for regularly and protecting. It is amazing how many people apply moisturiser and serum to their faces every morning and evening but do not apply anything to their neck or decolletage. You could even say that the neck is neglected – especially when compared to the face. This means that the neck can often stand out in contrast to the face, making it appear even more ravaged by the signs of ageing.
Attention
Culturally, we're trained to show off our necks. Take, for instance, statement necklaces. This type of jewellery draws attention to the area, meaning more eyes are focused on any possible signs of ageing. Understandably, this can make some people feel even more self-conscious. Botox on the neck area works to tighten the appearance of muscles, for a smoother, more youthful look.
Ageing
The skin on your neck typically ages faster than other body parts. This happens because the muscles and skin tissues are weaker, meaning the area is more prone to drooping and lines. Due to fashion trends, it's an area that's often exposed to the sun and therefore the rate of ageing is often accelerated more than it would on another body part such as the stomach.
Is it for you?
MedSkin Clinic is happy to tell you everything you need to know about treating your neck with Botox. Once you're informed and have a full understanding of all the benefits, you'll be better equipped to decide when you want to take advantage of the procedure.